A little bit of a quiet week this week while everyone relaxes for the holidays. Which is good because we have a ton of new stuff lined up starting in January – it's going to be a very busy first quarter.
Here are a couple signs we did for PGA West. Their custom signage, which features their 4 color logo looks great around the golf course. We also did some logos which will hang on either the starter's podium or at the restaurant in the clubhouse.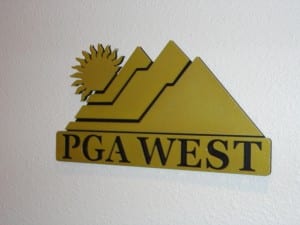 Here are a couple bag drop and valet signs for Silver Rock Resort. The metallic silver finish looks amazing.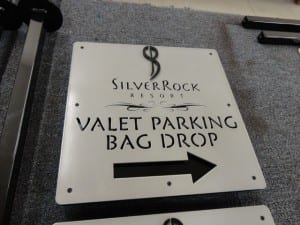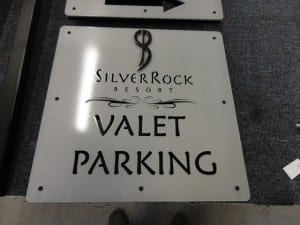 Finally, Berkeley Hall asked us to design a couple methods for storage and easy transportation of their new Proximity Markers and KP Tee signs. The KP sign case can easily be carried with you out onto the golf course as you're setting up for your tournament. The Proximity Marker storage unit will keep your closest to the pin signs safe and secure between events!